In the center of France in Auvergne, the La Decouverte hotel offers you several wellness equipments : an indoor heated swimming pool, a spa with jacuzzi, sauna and bucket shower as well as a massage room for a greatest comfort.
Virginie, our certified masseuse, is at your disposal for individualized offerings. 4 massage techniques are used for your greatest comfort. You will enjoy these equipments and offerings after a day spent outside !
The indoor heated pool
Open both in summer and in winter, the swimming-pool will allow you to relax back from your walk, or to occupy a bad weather day.
Thanks to the large windows, you will benefit from the landscape and the view of the high plains. What a pleasure in winter to swim in warm water when the snow is falling behind the windows !
Size 31 ft x 12 ft (9m50 x 3m80), depth 4.6 ft (1m40). Water temperature between 80° and 82°F (27° and 28°C).
Aquafitness
Discover our aquafitness equipment for swimming pool : enjoy the benefits of aquasports or let off steam !
aquabike,
aquarunner,
crosstrainer.
You'll find a multi-jet shower in the changing room.
The SPA
Discover our very nice spa for a relaxing break and a delightful moment, to forget the stresses and strains of daily life ! Thanks to the large windows, you will benefit from the landscape and the view of the high plains. You will find in the new redesigned spa :
a jacuzzi with 5 seats and 1 lounge seat, with jets ;
a sauna with hot stones oven ;
and a norwegian shower.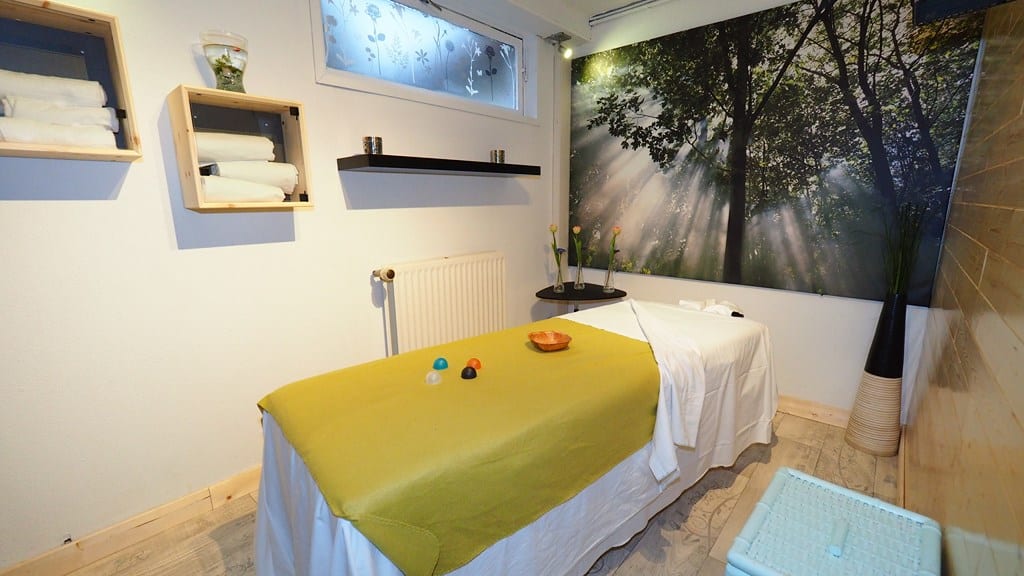 The massage parlour
Relax and benefit of a massage with Virginie, massage performed for non-therapeutic purposes. Californian massage, Swedish massage, Korean… she'll adapt the massage to you !
Wellness packages
To use these accommodations, several solutions :
Free access all the day to the pool and the multi-jet shower.
Access to the spa (sauna and jacuzzi) by session or unlimited access for the week.
Massage sessions : several durations (on reservation) : 30 minutes, 45 minutes or 1 hour.
Collective relaxation sessions : 45 minutes.
Spa package for the week : included the unlimited access to the sauna and jacuzzi, a 45 minutes collective relaxation session, a 45 minutes re-energising massage.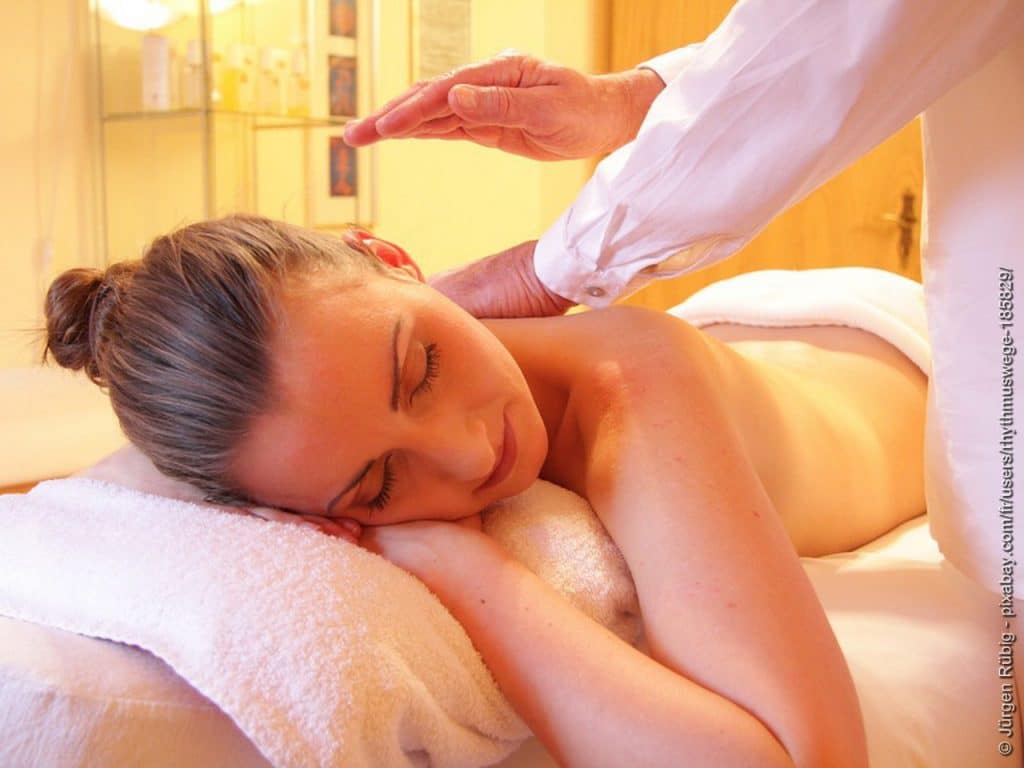 Wellness rates
Wellness rates
Rates per person 2022
Access to the spa / day per person

> People hosted at the hotel

> External person (on booking)

€ 13

€ 17

Access to the spa / week :
€ 58
Massage of 30 min :
€ 55
Massage of 45 min :
€ 65
Massage of 60 min :
€ 75
Collective relaxation session of 45 min :
€ 17
Spa package :
€ 120